🎨 An Artistic Statement for Your Space 
Elevate your home with our Decorative Light Art Piece, an artistic rendition inspired by the esteemed Hwang Seontae. This beautiful lighted art piece adds a touch of sophistication and charm to any room it graces.
💡 Personalized Illumination 
Featuring integrated LED lighting, our Decorative Light Art Piece not only brings art to life but provides customizable illumination to enhance your home's atmosphere. Choose from three color temperatures and adjust the lighting to your preference - setting the perfect mood has never been easier.
🔨 Hassle-Free Setup
The easy-to-operate switch control and USB power supply make it simple to set up and adjust your Decorative Light Art Piece. 
🎛️ Versatile and Adaptable
Our Decorative Light Art Piece is versatile in design, suitable for display on walls, tabletops, or any flat surface in your home. Its compact size (20cm x 15cm / 8in x 6in) allows it to fit comfortably in various spaces.
🎁 A Perfect Gift
Looking for a thoughtful and unique gift? The Decorative Light Art Piece makes an exceptional choice. Light up your loved ones' lives with art that glows!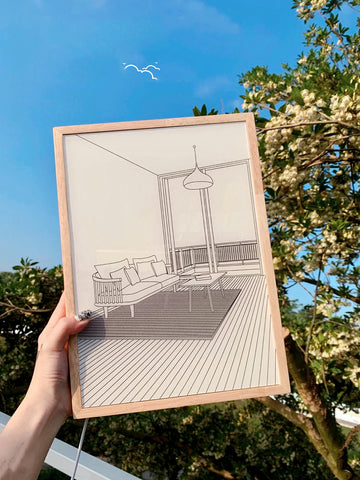 Bring an artist's touch to your living space and enjoy the tranquil, calming glow of our Decorative Light Art Piece. Experience art and light as never before